MOT Testing in Glasgow
---
We're local MOT experts serving Darnley and Paisley. Class 4, 5 and 7 MOT testing from only £39.95.
For professional MOT Testing in the Glasgow area of Darnley and Paisley, look no further than Darnley Garage. We have been the leading established MOT station in Darnley and Paisley since 1998, presenting thorough and impartial MOT testing for all of our clients.
Book your MOT test using our interactive booking system 24/7, select the MOT required and enter your vehicle registration to get started.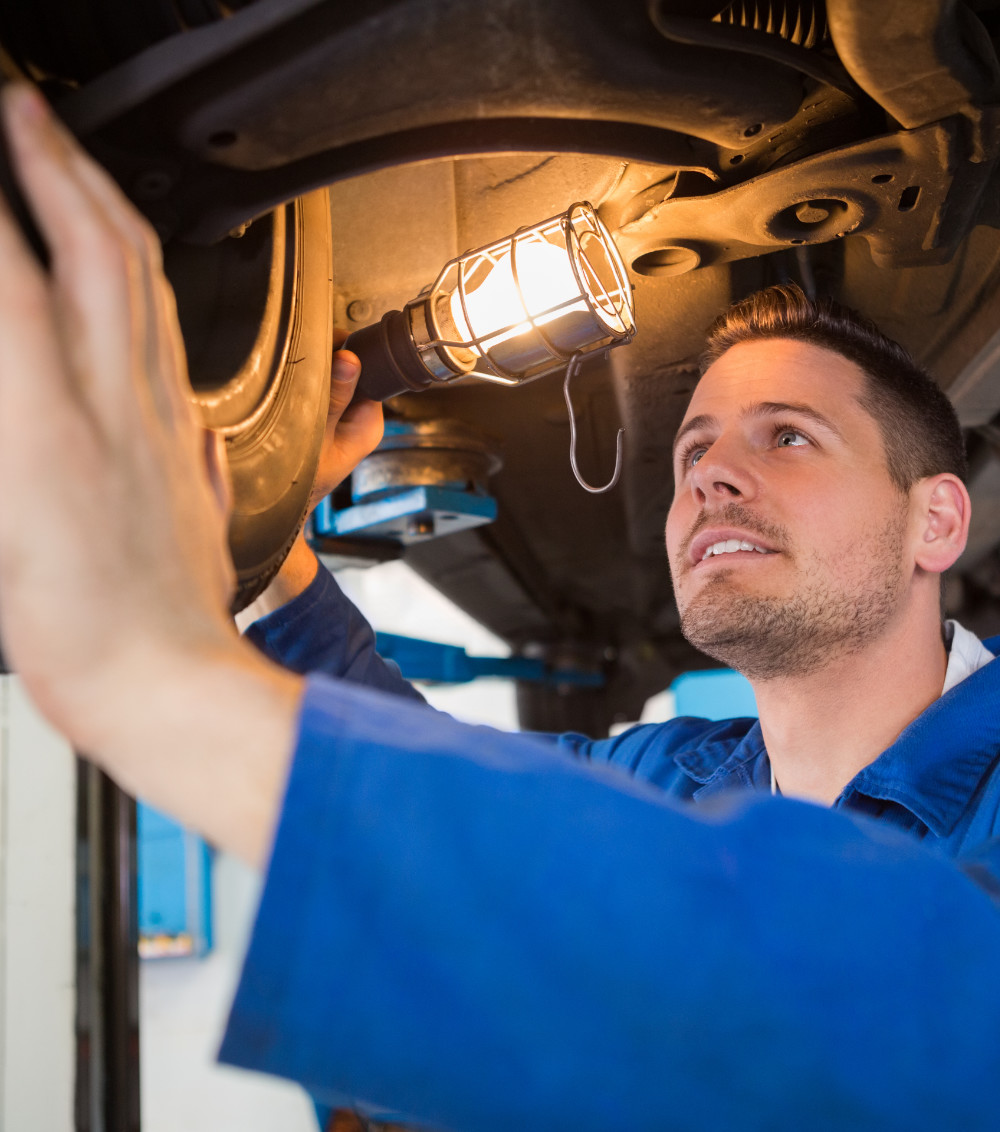 An annual MOT Test is a requirement for all cars over three years old.
The test assures that your vehicle reaches the minimum safety & emissions standards required by law ­ keeping your car safe and environmentally friendly to drive.
It is important to remember that the MOT test is not a substitute for a proper vehicle service ­the test represents a snapshot of your vehicle's condition on the day of the test and is no guarantee that you won't encounter issues in the future.
To ensure your peace of mind, it's a good idea to get your vehicle regularly serviced alongside the annual MOT test.
Darnley Garage is an authorised DVSA testing station, so our specialist MOT technicians can carry out a comprehensive vehicle check to ensure that it meets the recommended safety standards.
Check when your MOT is due
What's checked during an MOT test
Steering
Steering control.
Steering system.
Power steering.
Suspension - general.
Front suspension, front wheel bearings and driveshafts.
Rear suspension and rear wheel bearings.
Shock absorbers.
Brakes
Parking brake lever mechanism.
Hand-operated brake control valves.
Service brake control.
Anti-lock braking system.
Mechanical brake components.
Hydraulic, air and vacuum systems.
Brake performance.
General
Drivers view of the road.
Wipers.
Washers.
Windscreen.
Audible warning (horn).
Exhaust system.
Exhaust emissions Petrol & diesel.
The general condition of the vehicle.
Vehicle structure.
Body security.
Body condition.
Doors.
Load security.
Spare wheel and carrier.
Seats.
Seatbelts.
Mirrors.
Fuel system.
Registration plates and VIN details.
Lighting
Front and rear position lamps.
Rear registration plate.
Lamps, rear fog.
Lamps.
Headlamps.
Stop lamps.
Rear reflectors.
Direction indicators and hazard warning devices.
Headlamp aim.